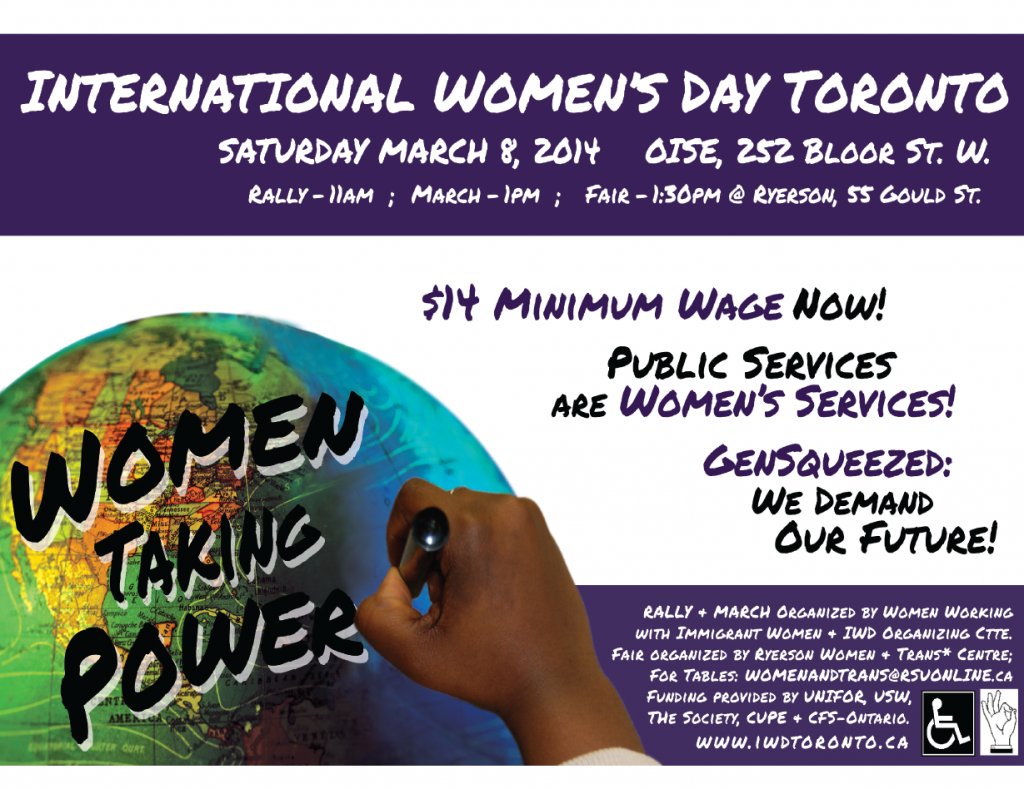 Here is another event to consider for International Woman's Day in Toronto Saturday March 8 – the "Women Taking Power" march. The message of the march according to the poster above is:
$14 minimum wage now
public services are women's services
GenSqueezed: we demand our future
Start Location: OISE Building, 252 Bloor St. W.
Rally: 11 a.m.
March: 1 p.m.
Fair: 1:30 p.m. (55 Gould St., Ryerson University)
The rally and march are organized by Women Working with Immigrant Women, IWS Organizing Committee. The Fair is organized by Ryerson Women and Trans Centre. Funding is provided by UNIFOR, USW, The Society, CUPE, and CFS-Toronto.
For full details and to register online see www.iwdtoronto.ca
By: Glenda MacDonald on behalf of a friend
Last updated: Friday March 7, 2914 10:40 p.m.
See the Events Page of this blogsite for other upcoming events.